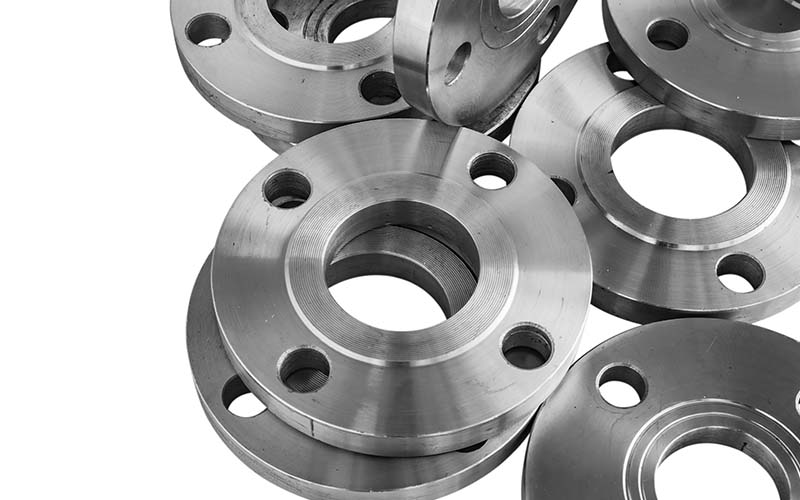 A new line of products and processing related to the Water-Oil-Gas sector
The technical production skills, equipment, and potential have facilitated the inclusion of a new line of products and processes related to the Water - Oil - Gas sector.
Fittings, flanges, and special pieces suitable for the construction and maintenance of plants in the various sectors are processed and made according to the customer's specifications. We can process products up to a diameter of 500mm with a decent storage capacity for finished products.
Automatic marking machines report the traceability of the batches on every single piece. Upon request, it is possible to engrave the customer's logo on each piece.