Geotechnical and prefabrication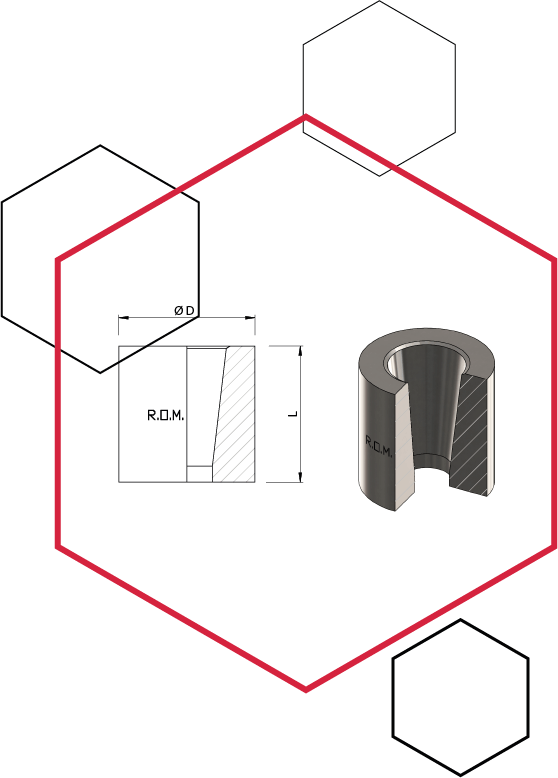 Classic grips
The standard grip consists of special steel bushing and wedge in heat-treated steel and can be applied on both the extremities of the tensioning tracking prefabrication. This grip is used in the geotechnical field as per current legislation. Bushings and wedges have been tested to 2 million cycles, as provided by the sector standards.
Automatic seeger grip
A product that can be applied easily as, through a spring positioned inside, it is automatically pre-loaded when placing the strand or cable into the grip.
The automatic Seeger grip features a simple construction. During the construction phase, it is tempered through a high-frequency induction system in supporting part of the jack with the explicit purpose of avoiding overhangs during stringing. It is possible to apply it with excellent results at both ends of the stringing plate.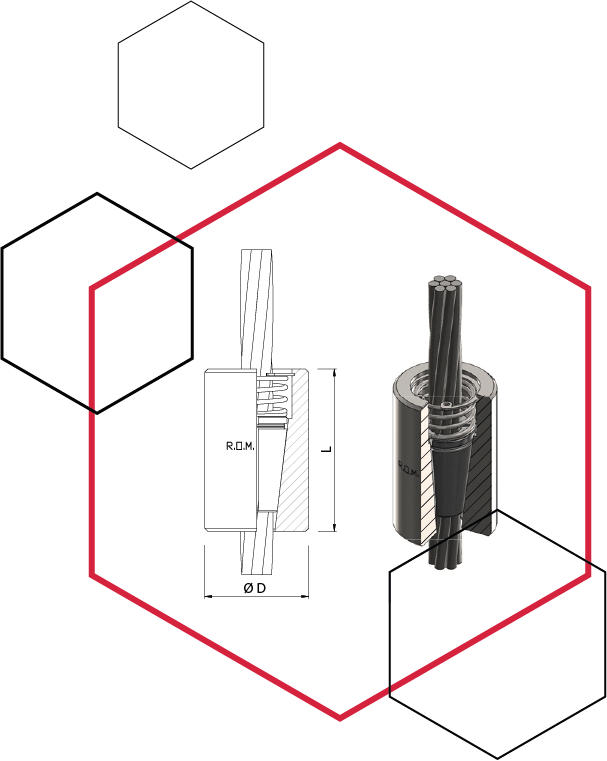 Threaded automatic grips
The automatic threaded grip with a cap features easy application: thanks to an internal spring, it can be automatically pre-loaded when inserting the strand or cable into the grip. Unlike the automatic seeger grip, all internal components are held by a threaded plug which allows easy disassembly and reassembly for maintenance operations.
Coupling grip
The scrap rate can be reduced to a minimum by the coupling grips as their rapid application enables the use of short-length strands. To make a joint, insert one strand at each end of the grip, ensuring that they are inserted to full depth through the inspection holes drilled in the threaded adaptor.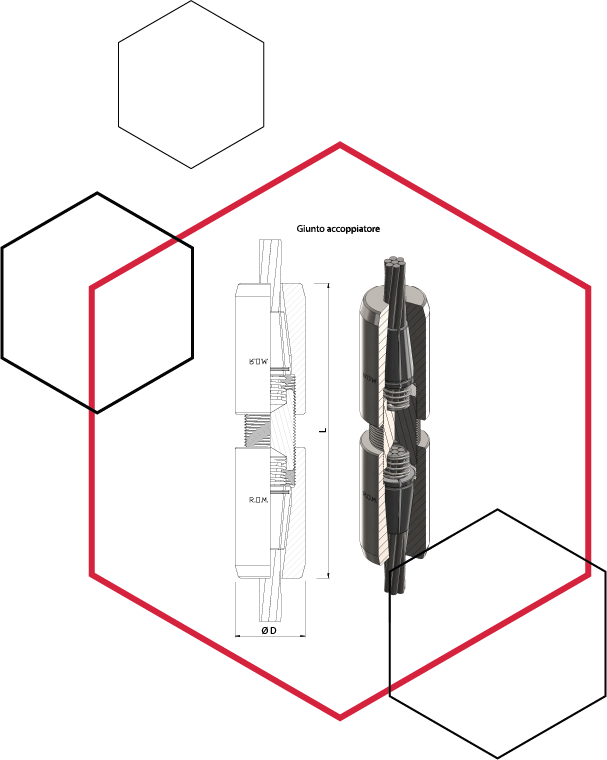 One-use anchorage grips dimensions table
One use coupling grips dimensions table

Re-use anchorage grips dimensions table