Geotechnical and prefabrication
Hydraulic Pumps for tensioners

Hydraulic Pumps for tensioners
Rom Renzi offers its customers hydraulic pumps for high-performing tensioners. The high quality of the materials and the mechanical system allow reaching the best efficiency.
The hydraulic pumps feature an electric power supply ranging from 2.2 kW to 4 kW. Rom Renzi is attentive to the market needs and provides a products line that allows professionals to perform their work in the best possible way.
All hydraulic pumps for tensioners can be used with 220 V or 380 V while the pump flow ranges 2.5 to 4 Lt per minute with maximum pressures from 500 to 700 bar.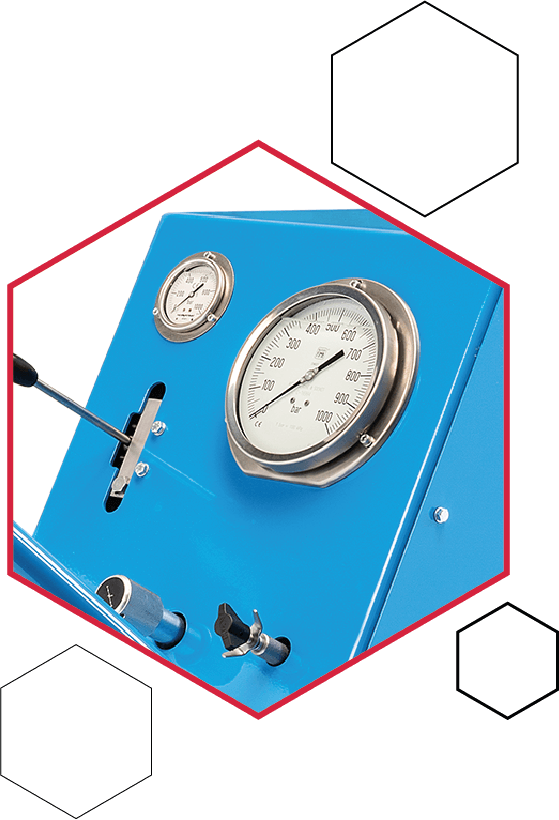 Technical specification hydraulic pump c4e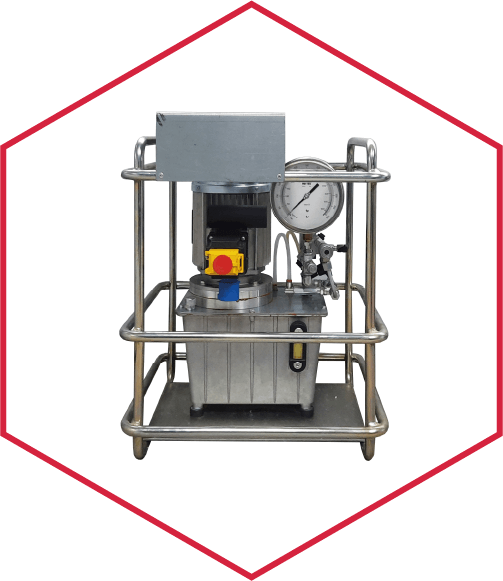 TECHNICAL SPECIFICATION
HYDRAULIC PUMP C4E
Engine power: 2,2 KW
Energy voltage: 220 V / 380 V
Weight (oil included): 53 kg / 63 kg.
Oil qty: 10 Lt. / 20 Lt
Pump capacity: 2.5 Lt./minuto
Maximum pressure: 500 bar
Radial manometer: 0-600 bar
pag
Technical specification hydraulic pump d10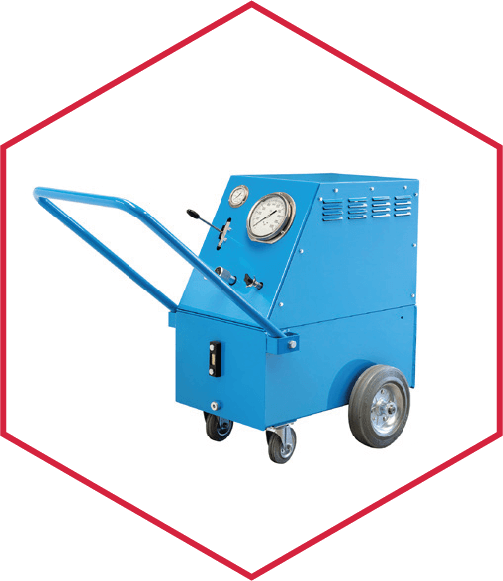 TECHNICAL SPECIFICATION HYDRAULIC PUMP D10
Engine power: 4,0 KW
Energy voltage: 380 V
Weight (oil included): 130 kg.
Oil qty.: 60 Lt.
Pump capacity: 4,0 Lt./minute
Maximum pressure: 700 bar
Radial manometer: 0-1000 bar