Geotechnical and prefabrication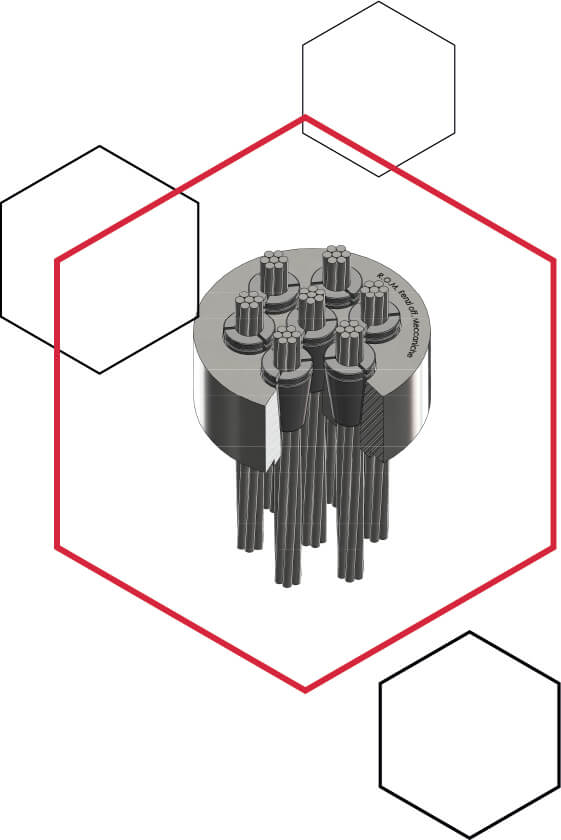 Anchorage heads
The anchorage head allows to tension simultaneously all the strands that make up the single anchor.
Our anchorage heads are in C45 and feature defined geometries, as shown in the tables below. Our automatic production plants allow us to process any geometry according to specific requirements.
We produce 0.6" and 0.5" heads for strands provided with anchor wedges made in compliance with current standards.
The anchorage heads are housed in a distribution plate suitably dimensioned according to tons of throw and the drilling diameter. We also produce threaded heads for any re-tensioning.
Threaded head
Threaded heads have the same characteristics as standard ones that are threaded externally to favor subsequent tensioning or checks of performed tensioning.
When a threading treatment is needed, it is sufficient to apply our threaded sleeve to couple to the jack of the same capacity.